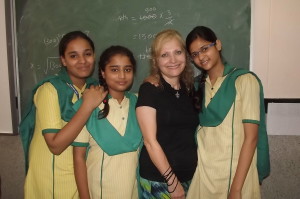 Z Hair Salon owners Glenn Binder and Marilyn Binder know what it is to lose practically ninety-five percent of everything they own in a matter of 90 minutes.
It's been over 9 years since Hurricane Katrina came to the New Orleans area and destoyed their home and the orginal salon in August of 2005. The hurricane left a wide path of destruction from New Orleans,La to Biloxi, Mississippi.
The area was in much needed of help in its clean up and recovery. Thus, you had an infux of many non profit organizations, volunteer employees from hundreds of corprations, civic group communities, volunteers from many nations, workers from many U.S. States, youth groups, college students, and faith basis organizations in the area to helped jump start the affected Gulf Region of The United States to a fast recovery. Thus, they brought hope to many people that had no hope.
However, if it wasn't for hundreds volunteers that came to their communities, their communities probaly would have never recovered as soon and fast as it they did.
And because of the volunteer's dedication that they showed to our personal lives and to the hundreds of thousands of other people, my community where I lived in St. Bernard Parish are indbebted to them because they helped us at one of the most challenging times of our lives and at one of the most difficult times of our lives by giving hope in helping us rebuild our lives and by showing the goodness in the heart of humanity. They will never be forgotten.
It was through their compassion and dedication that lead Glenn and Marilyn to want to give back the same compassion and dedication to the world, because so much was given to them through their acts of selfless giving, and kindness.
Thus lead to their support and involvement with Childrens Hopechest, located in Colorado Springs,Co. and The Friends of the Good Samaritian School in Jasola, India.
Children's Hopechest

Through a partnership with Children's Hopechest we are current raising funds and supporting a Substinence Goat project in Nyada, Uganda. Nyada is a community that Glenn visited in November 2012 and identified the need for goats in the community.
Upon returnin to the U.S. Z Hair decided to support the substinence project to purchase 9 female goats and 1 Billy (male) for the Nyada Community. Through this project it will provide milk for the community, a reproduction program, and after 2 years, goats for sale. Therefore, creating a substaining farming of breeding goats for the Hyada community.
The Project Cost is $500.00. This projected goal was met.
Currently our clients have supported a total funding of $500 towards this project as of April 18th 2013.
Were excited to announced the that 10 goats have been purchased for the village.
Many the funds for the goats came from Ugandian paper jewelry sales and individual donations.

This Substainable project is benefiting the village right now and reproducing. The Good Samaritian School

We directly Sponsored five Students at The Good Samaritan School in Jasola, India from 2010-2014.

In May of 2014, all five of our sponsored high schools students graduated and all five have entered into college in the fall.

Glenn visited the Good Samaritan Schools in New Delhi, India from August 26,2014 – September 13, 2014

For the past four years visiting GSS has been a dream come true for me. Over the past four years many of you have followed my trips via Facebook, through our personal interactive friendships, and through Marilyn. 2014 will be my fifth trip to GSS and the vision to help the schools continues grow and so does the needs of the school continue to grow.
Since 2009, Glenn has been able to travel with Children's Hopechest to Uganda twice (2009)(2012) and also to India 2010) with them.
He has also traveled the last 5 summers to India to volunteer at the Good Samaritan Schools in Jasola, India to work with the staff and students at the Good Samaritian School in Jasola, India. 2010 2012 2012,2013, and 2014
Our biggest accomplishment of support occurred in September 2014 when Marilyn and Glenn entered into a college sponsorship scholarship agreement with Friends of the Good Samaritan U.S. to provide a three year scholarship to Good Samaritan Graduate Samrun Parveen.
Samrun Parveen is now attending Amrapali Institute of Hotel Management in Haldwani, India. Samrun is the first student to receive our three scholarship. Samrun is entering her second semester and is currently excelling in her studies at Amrapali. Tuition is for year of college studies is only $1000.00 US.
Our goal for the 2015-2015 is add another scholarship. The student we have chosen to receive our next scholarship is Indrani Roy.
Marilyn and I know these students personally and their families too. These young women really need financial support for their higher education. India is a country where women need a chance to become independent and not a statistic of poverty or to be abused by men in sex trafficking or prostitution. Education is their chance for freedom.
I'm at a place right in my life right now where I need help with an educational sponsorship for a lovely at risk teenage girl for her college education for one year for the 2015-2016 school year. Collectively I know we can raise the funds to help her. So I am asking will you join me and help this beautiful young woman with her education today? Together we can do this!
All donations are tax deductable and can made at any of the Z Hair Salon locations or directly to the friends of the Good Samaritans website.

If you would to donate to help with the sponsoring of a student please call me call Glenn Binder at 985-641-7243 . For more information please call me at the salon also. Marilyn will give you my cell phone.